Meet Our Team
Team Kerber at Union Station in Denver, CO
Team Kerber celebrates Sports Day in the office!
I take customer service very seriously. So does my staff. Together, we are committed to providing exceptional customer service to all of our clients.
If you need to schedule an appointment or request any other service, please let us know. We will respond promptly.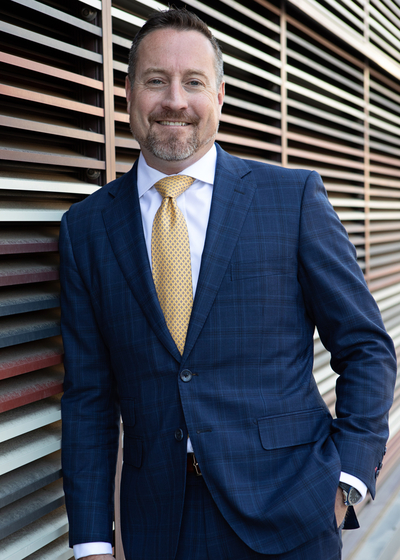 Kevin Robert Kerber, CLU®, CLTC®, CFP®, ChFC®
Wealth Management Advisor
Office 720-382-5021

Kevin began building his financial services practice in 2010, when his passion to serve the community evolved into helping individuals and their families take more control over their financial future. Kevin works with clients to develop comprehensive financial strategies, focusing on risk and wealth management, and long-term planning through all life stages.
Kevin holds his Series 7, 65, and 63 securities licenses, and is also a CERTIFIED FINANCIAL PLANNER™ professional. He is a Colorado native and received his Bachelor of Science in Civil Engineering from Colorado State University. Prior to joining Northwestern Mutual, Kevin led a successful career as a structural engineer and bridge designer while running his own construction company.
Kevin and his wife Monica have two children, Emma and Wyatt. They enjoy camping, fishing, and volunteering at their church and Brent's Place. Kevin currently serves on the District 27J school board (serving the Brighton area), and is also on the board of Brent's Place.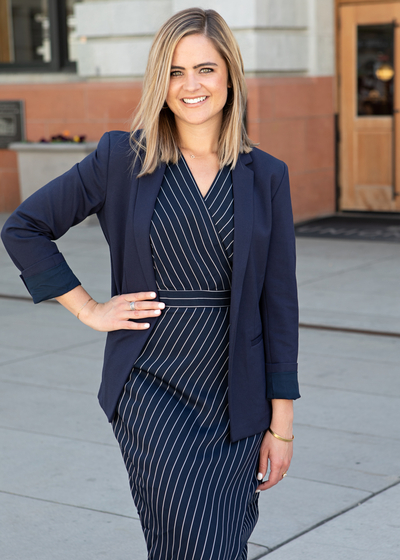 Emily Armstrong
Financial Planning Associate
Office 720-963-6880

As a CU Leeds School of Business Alum (Go Buffs!), Emily started her career in tech and has worked for Fortune 500 Companies and Unicorn Start Ups. A strong desire to impact others' lives lead her to Northwestern Mutual, where she started her Financial Services Career in 2019. Emily's favorite part about working with clients in Financial Planning is the relationship building and the tremendous value that her team brings to clients. Emily holds Series 6, 63, and 65 securities licenses.
Personally, Emily is a Colorado Native and a lover of the finer things in life like good food and fashion. But don't let her fool you - she can also bomb down any mountain on her skis, loves football, and is up for (almost) any adventure. Fun fact - she has bungee jumped off of the highest bungee bridge in the world (Bloukrans Bridge, South Africa). Her ultimate dreams are to travel the world with her husband Ryan, make a lasting impact, and to be a mom someday. Outside of work, you can find her somewhere outside, building her health & wellness business, riding the Peloton (Cody Rigsby, anybody?), hanging out with friends & family, or nesting in her Anthropologie & Joanna Gaines-inspired home.
Emily is responsible for the marketing strategy, social media, and business operations of the firm. You can reach out to her to schdule or reschedule appointments with Kevin and Michael.
Most random job you've ever had: In college, I was a florist! I loved arranging flowers, but not so much the deliveries. I was always covered in flower pollen and water!
Favorite sports teams: CU Buffs and Denver Broncos
Something you can't live without: Laughter and a fresh manicure
Community Involvement: My husband and I lead a small group at our church, and I am involved in the Young Alumni Mentorship Program at the CU Leeds School of Business. I am passionate about helping college students navigate the difficulties of adulting, career hunting, getting through school, and more!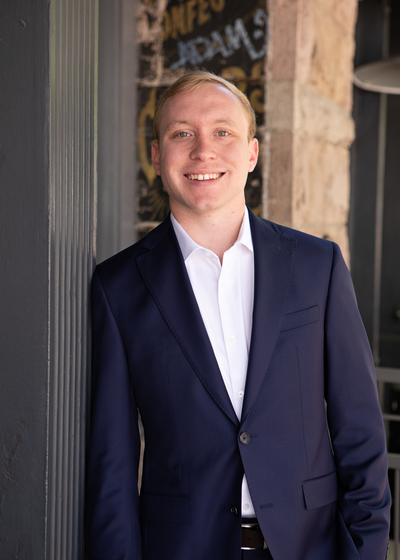 Michael Joseph Johnston
Financial Planning Associate
Office 720-963-6880

Originally from St. Louis, Missouri, Michael started his career in the oil & gas industry after graduating from Louisiana State University with a degree in Finance (Geaux Tigers!). Though he enjoyed the fast-paced environment of oil & gas, he desired a career where he could have a greater impact. Michael began his Finance career in 2018 and holds his Series 7 license. What Michael loves most about financial planning is that he gets to take clients through the planning process from A-Z and see the value we bring.
Michael loves everything Colorado has to offer, whether that is snowboarding, mountain biking, fishing, or camping. Along with outdoor adventures, he loves good whiskey, watching sports, and spending time with his family and friends. Fun fact - Michael is a triplet with his 2 brothers!
Michael is a Lead Advisor on our team, and also our Investment Specialist. You may reach out to him for any investment-related servicing items that you may have.
Most random job you've ever had: In high school, I drove trucks and loaded bags of ice into the gas station self-service stations. I was cold all the time!
Favorite sports teams: Tampa Bay Lightning
Couldn't live without: Pepperoni pizza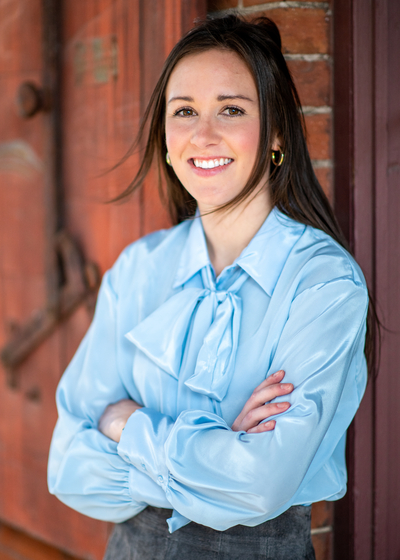 Shelby M Stephens
Associate Financial Representative
Mobile 832-497-6720

Shelby joined Team Kerber in January of 2022 and has since become the team's secret weapon! Originally from La Paz Baja California (in Mexico), she grew up in Houston, TX and graduated from Ohio Northern University with a Marketing degree. She started her Northwestern Mutual journey as an intern and has since gained professional experience in the finance and non-profit industries.  Shelby's favorite part about her career in financial planning is getting to see the impact that our work has on our clients lives, as well as the life-long learning opportunities. Outside of work, you can find Shelby playing soccer, snowboarding, hanging out with her boyfriend Eric and her dog Jefferson, or studying for her Series 7 exam. A fun fact about her is that she was an All-American soccer player!
Shelby is primarily our Financial Planning & Insurance Specialist, and assists with Investments. Shelby can help you with any policy or account requests that you may have.
Most random job you've ever had: I was a runner for an underground utilities company, I would drive all around offices collecting bids for engineering projects. Let's just say I got very familiar with the Houston area!
Favorite sports teams: Westham United
Something you couldn't live without: My golden retriever, Jeff!